Hi Chocolate Sprinkles!
I'm Katie, of the blog: Chocolate-Covered Katie.
I am honored that Jenna asked me to be a guest today. We've been blog friends a long time, and I admire her so much. (Plus, her photos are absolutely stunning. With every picture she posts, I curse my computer for not allowing me to snatch it off the screen.)
My own blog is all about desserts. And not just any desserts: healthy desserts. I love creating healthier recipes that taste just as delicious and just as naughty as their traditional counterparts.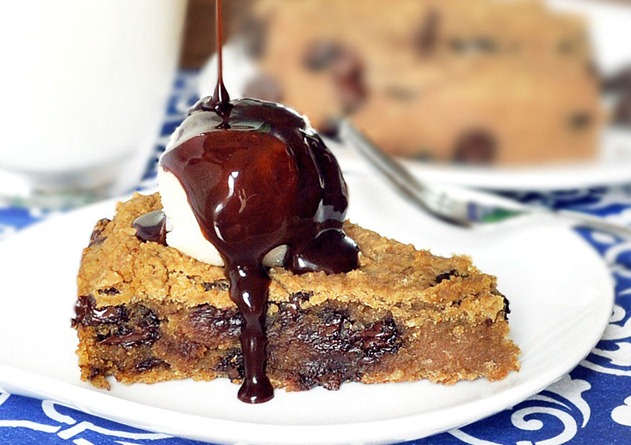 Such as this gooey Deep-Dish Cookie Pie.
It's pretty much the most incredible dessert on the planet, healthy or not.
Dessert for Breakfast
I had a hard time choosing what recipe I wanted to share today. Finally, I went with one of my favorite pancake recipes: Blueberry Pie Pancakes.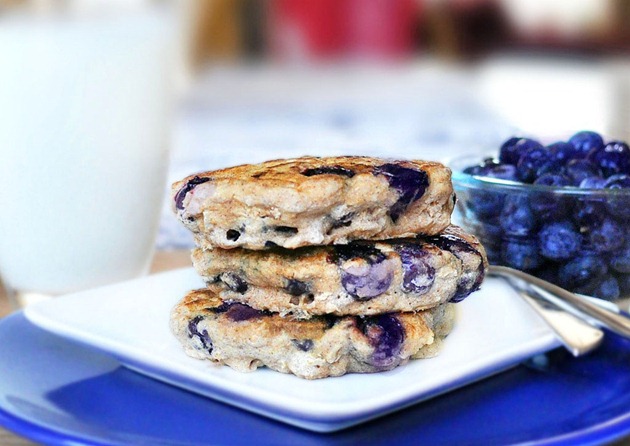 Also known as the fattest pancakes ever.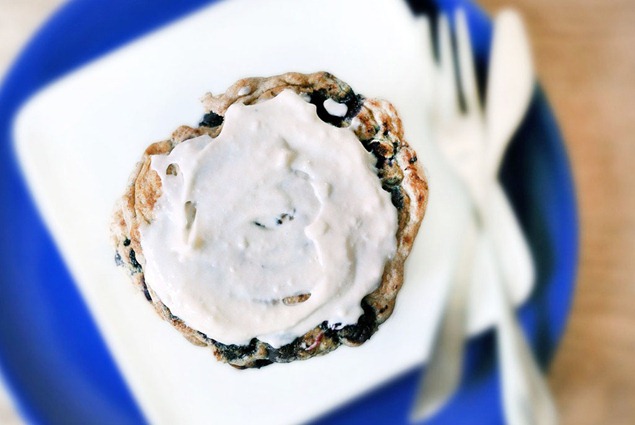 Blueberry Pie Pancakes
Serves 1
1/2 cup blueberries
1/3 cup flour (ww pastry, white, spelt, Bob's gluten-free, etc.)
2 T rolled oats
1/2 tsp cinnamon
2/3 tsp baking powder
1/8 tsp salt
1/2 tsp pure vanilla extract
1 T sugar or 1 packet stevia (omit if you don't want sweet pancakes)
1/3 cup nondairy milk
1 T unrefined coconut oil (You can omit, if you like the taste of fat-free pancakes)
Optional: Homemade Cool Whip
Combine dry ingredients in a bowl, then add wet. Mix, but don't overmix. Cook on an oiled (or sprayed) pan, on low-medium, flipping each pancake once.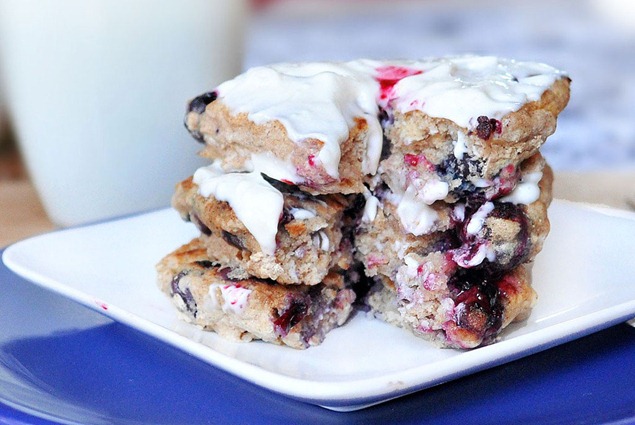 These are amazing topped with Homemade Cool Whip.
But you can also top them with maple syrup, agave, powdered sugar, or even nut butter. Or try boiling some more blueberries (with a bit of sugar, if you wish), and smash them to make a compote.
Or top with chocolate syrup.
Yes, chocolate. Who says you can't have chocolate for breakfast and still be healthy? One shouldn't have to choose between good health and good taste; you can have your cake (preferably chocolate!) and eat it too.
Please do stop by sometime, at Chocolate-Covered Katie, and say hi. I love meeting new bloggie or reader friends!