Hi guys,
I've had a busy afternoon but am back safely in Orlando ready to tackle another week of work and my new class (Custards!). Ryan and I ended up going to tarpon fishing with his sister and her boyfriend all afternoon. It was fun being on the boat but we didn't end up catching anything and the weather was sort of sucky. But…being on the boat is better than being off so we had a good time. We ate packed lunches and I had a hummus/tabbouli/kale salad wrap from the health food store that I had picked up and brought. I also had a pear and some cherries. Later, I snacked on a Kashi crunchy granola bar back on land.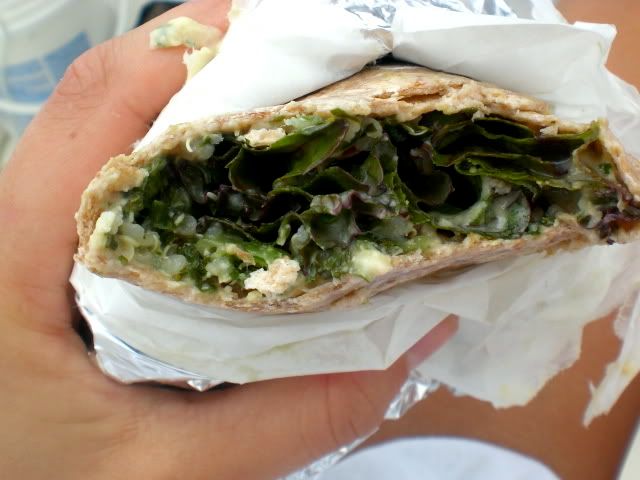 For dinner tonight I made the recipe I've been wanting to make for awhile from Vegan with a Vengeance—Black Eyed Pea and Quinoa Croquettes. I also made the mushroom gravy to go with them from the same book. Sorry to say though, I was very disappointed with this recipe. The croquettes didn't stick together at all and ended up falling apart and crumbling before I could even get them on the pan. They didn't taste all that spectacular either. I was picturing another version of a chickpea cutlet and I was sorrily disappointed. The mushroom gravy, on the other hand, was very good and would be really yummy on top of noodles or a chickpea cutlet, for that matter! I was sad because the whole meal was very time consuming and not worth it in my opinion. To make up for it, I baked some of Lindsay's Chocolate Chip Cookies from her new cookbook. Sorry guys—no recipe yet! But all I can say it that they were worth the time and were simply delicious. I ate one straight out of the oven and licked my fingers clean!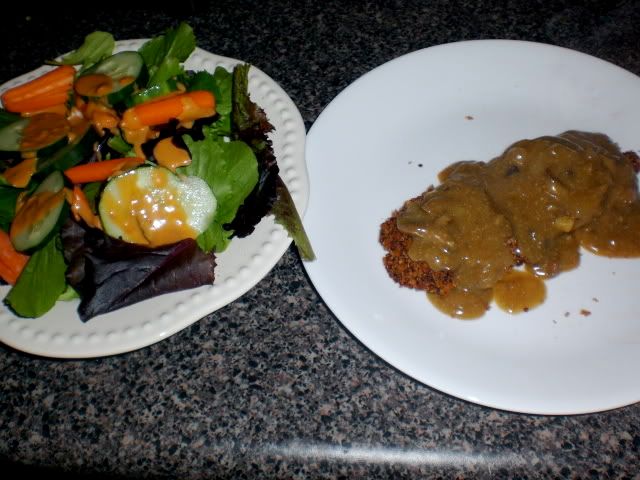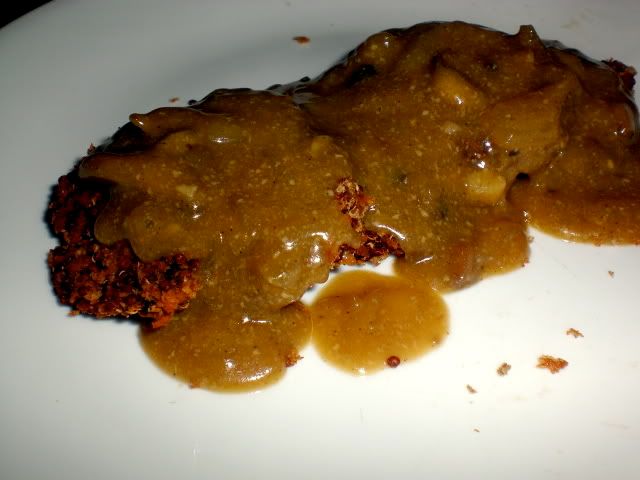 Because yall asked, here's a picture of my new target sandals. Aren't they cute? You already saw a photo of the dress I got at anthro yesterday and that sums up my shopping trip!