Thankfully I don't have to rush to school tonight—I can take my time and get there when I normally do, which is early enough! The past two days of rush, rush, rush have totally exhausted me! I need Jenna time! Tonight for dinner I made a delicious Amy's California veggie burger on a toasted Ezekiel english muffin with spinach, honey mustard and ketchup. A-m-a-z-i-n-g! I CANNOT live without these english muffins. They are my life source. Nothing else compares! I also made a big salad with more spinach, carrots, cucumber, red bell pepper and sprinkled with wheatberries! The combo actually goes together really well and I enjoyed a little chew in my salad. I topped this with a ginger dressing that my roommate left behind. Yum!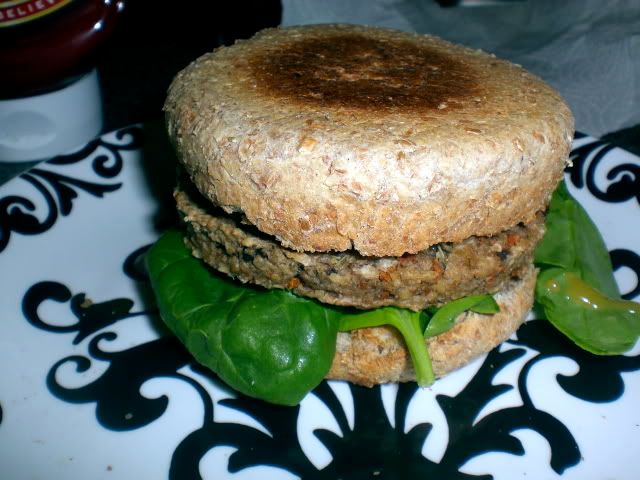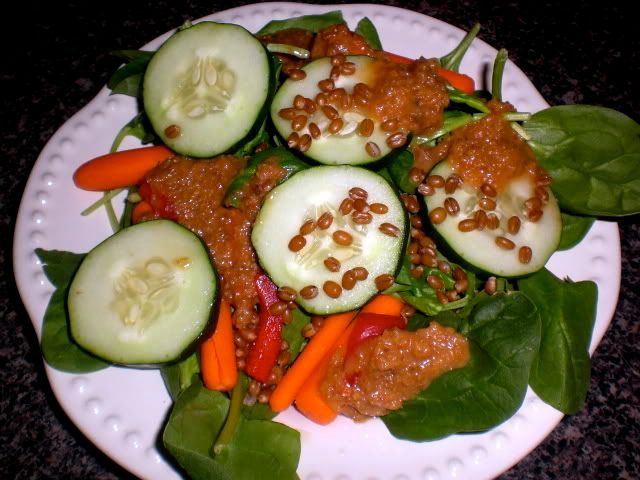 I love quick meals but I'm in the meal to COOK! Tomorrow is my day off and I'm hitting up both the farmer's market AND whole foods so hopefully I will come home with tons of goodies to make!
I'm bringing with me a Z-bar for later. My dad called to report that the cake I gave him was literally gone in 15 minutes. He said he put it down, went to his office and came back 15 minutes later and the entire thing was gone! That's a self-esteem boost right there! Tonight we are decorating cakes—expect photos!