Happy humpday!
I woke up feeling very tired this morning so I didn't go to the gym. It's funny because we actually got out of school last night at 10:15! A new record! I woke up on time to go to the gym but I just really wasn't feelin' it this morning. Haha 😉 I'll make it up tomorrow.
Ahh, I forgot my camera last night! So sorry! All we did though was burn the creme brulee and unmold the creme caramel. It would have been fun to take a picture but I will surely remember it tonight when we finish off our bread pudding and bake cheesecake and rice pudding!
This morning instead of the gym I woke up and made a nice bowl of oats. I used soymilk, banana, pb, blackberries and maple syrup and it was perfectly creamy and delicious. I decided to play it easy with my lunch today and just pack an old fashioned pb&j sandwich on ezekiel bread with sliced mango. For a snack I packed a half cup of optimum power cereal with a peach.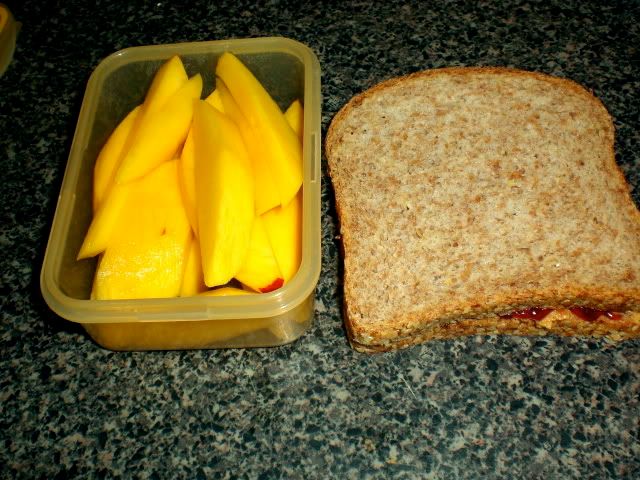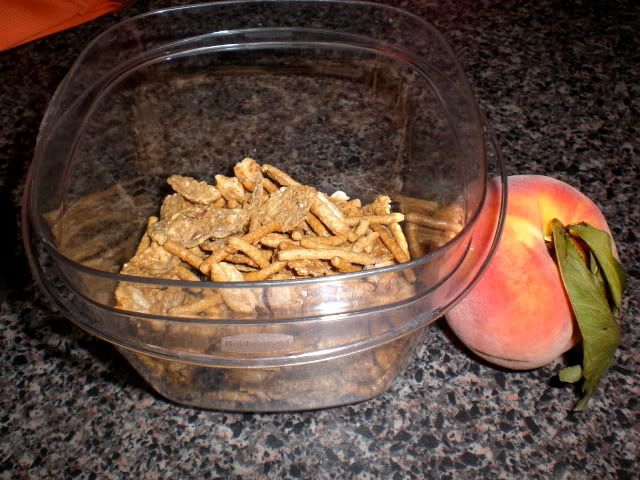 Long weekend is almost here!