The weather isn't so pretty outside, but my mom and I had a really nice morning together, shopping and having lunch. We went to Anthropologie first, which if you don't know, is my favorite store ever. I worked there last summer and loved it but didn't make any money because I just spent it all on clothes…I fully plan on working there again just maybe one day a week when I move back to get my discount back…I love it that much! I brought the girls some chocolate lavender cake and they loved it!
For lunch we went to one of my favorite lunch spots here in Tampa, which is conveniently right next door to Anthro, Restaurant BT. They have these fabulous rice noodle bowls with the most amazing pan fried tofu—my mom and I eat got one along with homemade limeade. Delicious.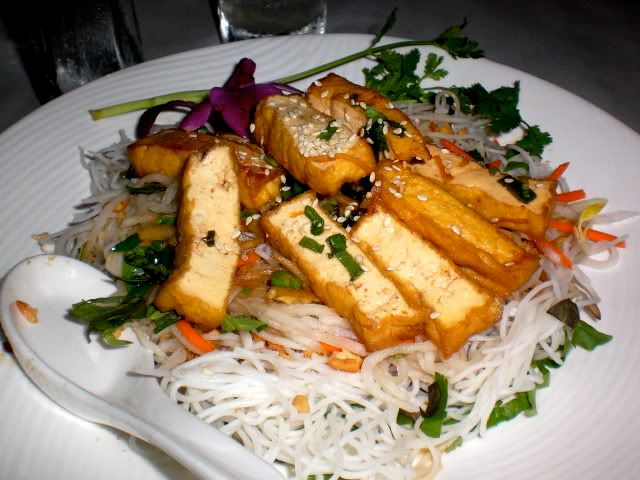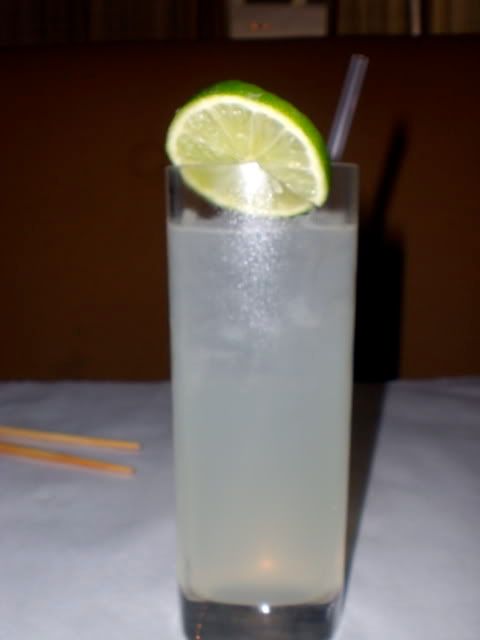 I also stopped at the dog store and got Dexter a new collar with little fish on it and a new cat toy. I honestly have never met a cat that loved toys SO much as Dexter does! He certainly has a growing collection :). My mom bought him some new treats as well because she couldn't resist.
The plans for the day have changed because poor Ryan's boat broke down and they had to be towed in and therefore couldn't finish the tournament. I haven't heard from them so I don't really know the status but I don't think I'll be heading to the weigh in and after party. We still have a birthday party to go to tonight in St.Pete but that's not til later. I think I'm going to read this afternoon and maybe hit the upstairs gym (or maybe not…we'll see)….