So, I got an A on my practical. My instructor LOVED the combo of lavender and chocolate and I have to say, it did end up to be pretty good. I tasted it along with a bunch of other people and I got rave reviews. I'd like to keep playing with this flavor combination because I love how interesting it is. What's to come? Maybe vegan chocolate lavender cake? Someday! I'm all done with Intro to Cakes now and I move into Custards class then to Advanced Cakes (Wedding Cakes!) Class. I really don't have that much left to do. It's crazy!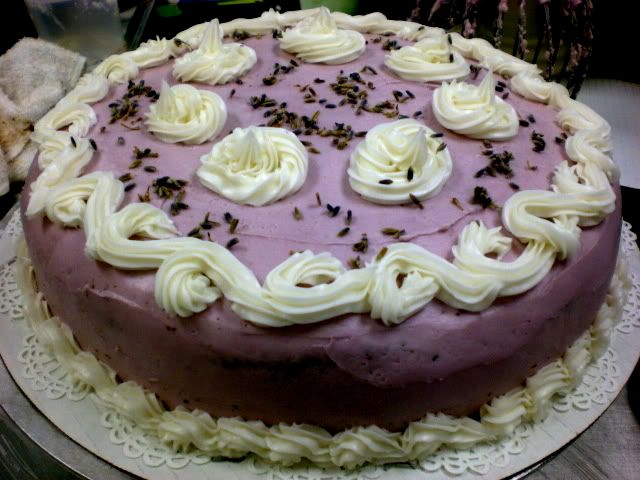 This morning I made a delicious oatmeal combo using two berries—blackberries and wheatberries! I used soymilk, 1/3 cup oats, 1/4 cup wheatberries, 1/2 cup blackberries, 1/2 banana, 1 spoon of peanut butter and a little maple syrup. The end result was absolutely delicious. These blackberries were PERFECT! It's so rare when you have perfectly ripe berries and I could have eaten bowls and bowls of these. Berries are my favorite summer food for sure!
My mom and I are finally getting out shopping/going out to lunch day today after a long hiatus. I'm driving in to Tampa and we are meeting at my favorite store (and old place of employment) anthropologie! Then, we are going out to lunch at one of my favorite places in the area. Ryan is in a fishing tournament all day and I am meeting his family at 4:00 for the final weigh in and the after party at a beachy restaurant. It will be a busy Saturday!