Tonight was a ton of fun! Although Ryan and his dad and sister didn't actually fish in the tournament, we still went to the after party at a local bar/grille on the water. Most importantly, there was a tv and I got to watch what I hope to be is the next Triple Crown winner!!! Go Big Brown!!!!! I was jumping up and down with excitement while watching the race! I had a rum and diet coke at the party—I usually don't drink soda at all but everyone else was drinking rum or beer and I hate beer, like rum and the wine was from a sketchy jug so I chose the best of options. I sipped on it very slowly to make it last the whole time we were at the bar so I wouldn't be tempted to order more or eat more of the tortilla chips in front of me!
After the party, Ryan and I went out to dinner with his sister and her boyfriend at this little Cuban cafe I love on the beach. Ryan and I have been there a few times last summer and it's fun because you sit outside and its very laid back and beachy. We all ordered mojitos (they were 2 for 1 but I only had one and didn't finish it—Ryan did) and had a hot slice of freshly baked Cuban bread while we waited for our meals and for my dinner I ordered blackened salmon with black beans and rice and cuban bread. I rarely ever order or eat seafood that much anymore—I still enjoy it and will continue to eat it in the future but I save it for special occasions. In the past I've always ordered blackened salmon at this restaurant and its one of the best I've had. And, of course the black beans and rice hit the spot—especially when doused with the super hot sauce on the table!! I also had one and a half plantains that were on my plate. I love them but they are super sweet and I was so full. I ended up only finishing half of the fish and about 80% of the rice and beans. I think it was the drink that made me feel so full (but how freakin' amazing does it look with that big piece of sugarcane in it?!)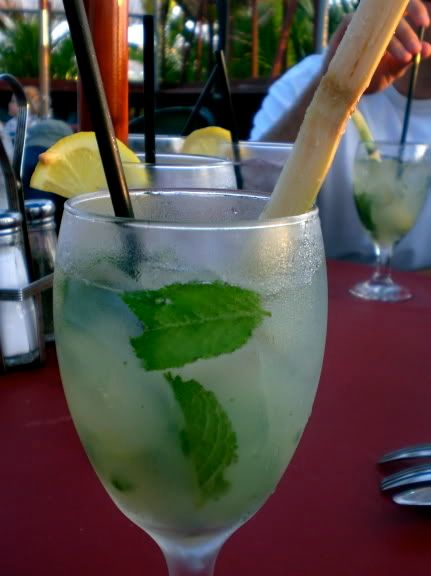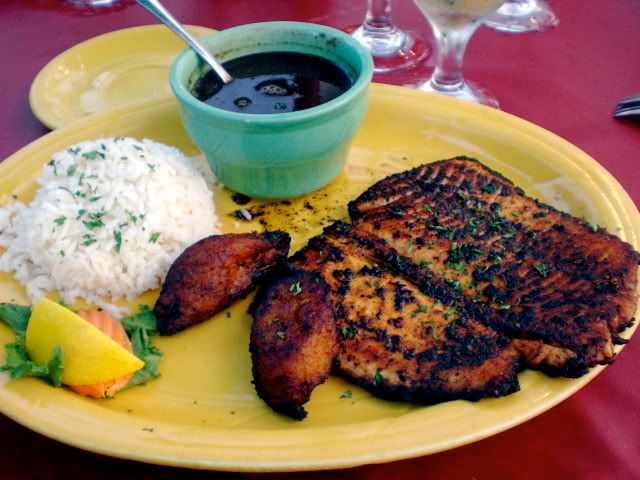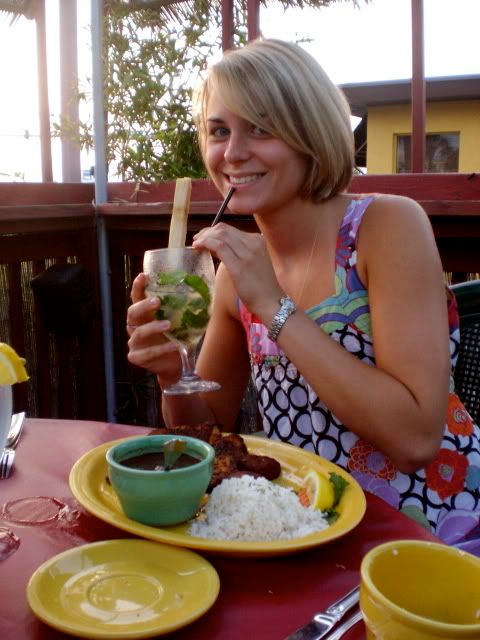 After dinner we had to stop by Ryan's parent's house to pick up my car and that's when the evening turned. We were supposed to go to one of our friend's 30th birthday parties but……………..I locked my keys in my car and we had to call AAA instead. I don't know where my brain was! So, after that little incident and after I got the keys from the car we decided just to come home and call it a night.
Exhausted!
ps- Totally happy because I went to Target today and found two amazingly cute pairs of sandals for only $15 bucks each! I LOVE Target!