Sorry for the late post! I knew this morning would be insane and it was! It was all I could do to get out the door on time and Ryan was leaving at the same time as well. Then, I had to take an alternate route to work because there was a huge alligator and about 6 cop cars in the middle of the road!! Talk about a crazy morning.
I knew my day was going to be hectic so I really bumped up my breakfast to be more caloric and more filling that usual. I had almond butter and jam on an ezekiel english muffin, but used probably about 2 tbsp of almond butter instead of one. Maybe even 2 1/2. It was very filling and held me over for about four hours.
I knew I wouldn't get a chance to eat lunch so I packed filling snacks! I made trail mix using cashews, walnuts, dried fruit and Optimum Power cereal and I ate them in stages throughout the early afternoon. I didn't end up eating the Z- Bar I packed because, honestly, that trail mix combo really filled me up more than I expected! I got cut early (!!!!) around 2:00 and came home and made a blackberry smoothie using about 1 cup blackberries, half a frozen banana and some soymilk. I'm feeling very content and satisfied from all the healthy fats, whole grains and protein that have been in my snacks but I'm sure I will probably make an early dinner tonight.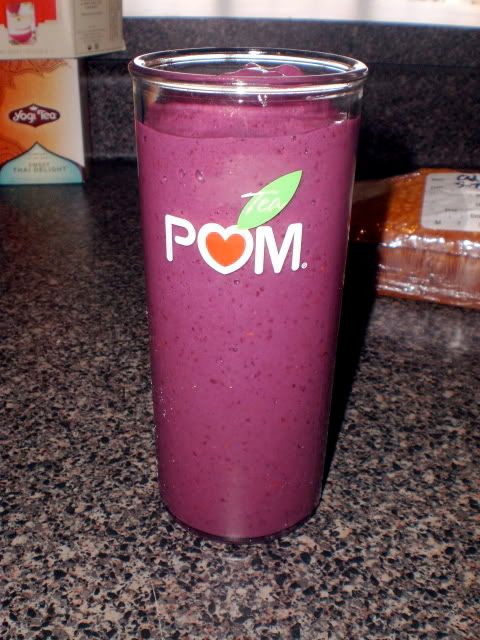 I was very happy because Ryan took all my cakes today and delivered the banana one to my family (they LOVED it!), the carrot cake to his family (they loved it too!) and the chocolate one to his grandmother.
Happy Mother's Day!